The rise of vegan followers over the last year or 2 has been incredible, with a significant portion of the UK population set to move away from animal based products in 2018. Previously, I have always relied on meats as core components to my diet, primarily due to lack of knowledge around alternatives and partly due to the lack of availability and accessibility of meat-free products. The introduction of the 'Wicked' Kitchen' range from Derek Sarno to Tesco really highlights how important this diet has become and how sustainable it can be.
I think it would be very difficult to wake up in the morning and decide you aren't going to eat meat from that moment on (although I am sure many people have done this and succeeded!). It seems the general approach is a bit like changing any diet, you gradually phase out meat-based foods until you become less reliant on them. I have never gone 'meat-free' so, as a part of my own test, I wanted to try a day as a Vegan. I used the 'Wicked Kitchen' range throughout my day and focused particularly on taste and convenience. I wanted to review whether my diet felt compromised and if I would really notice the change.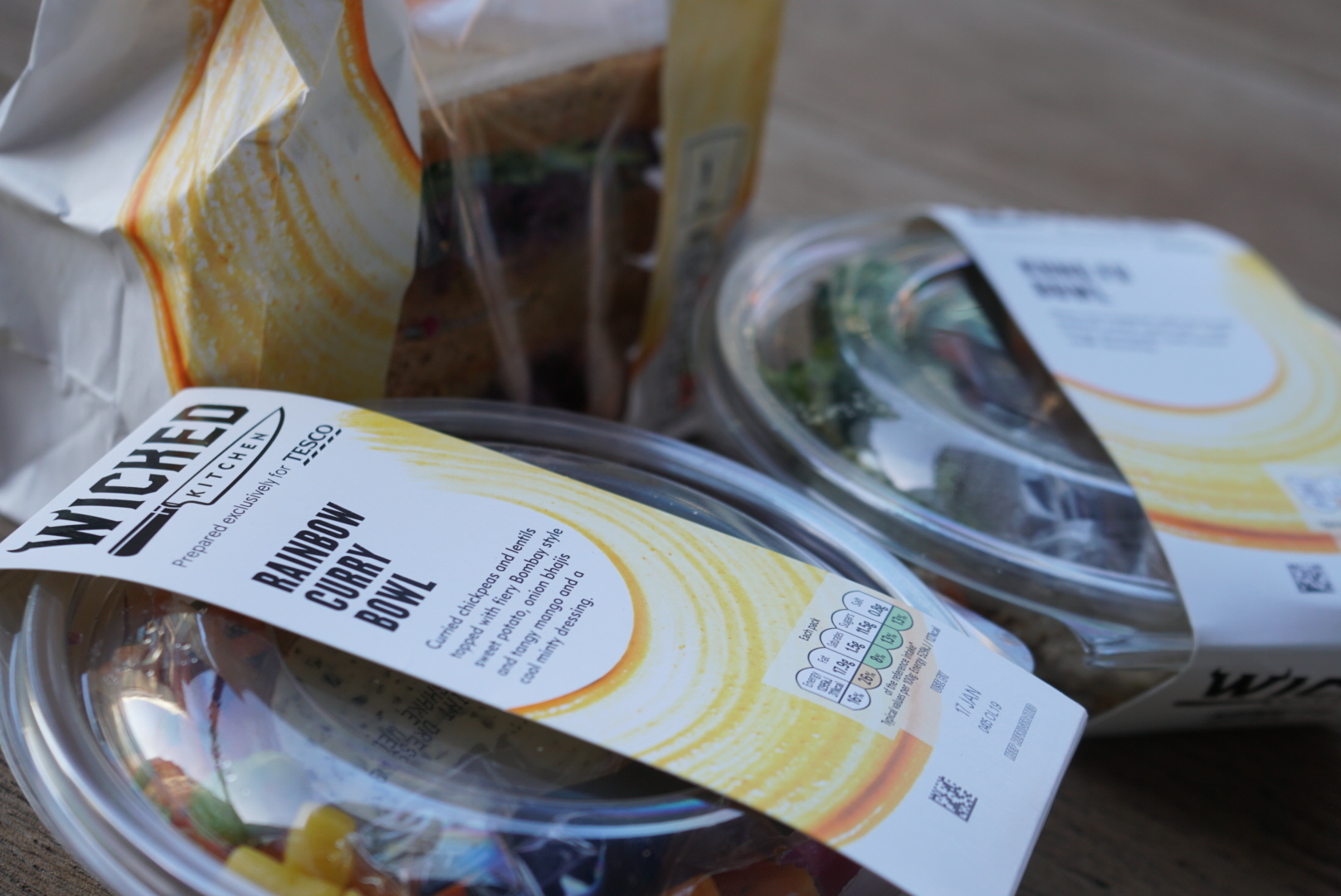 I kept the majority of options in line with the types of foods I would usually eat day to day. Breakfast was the same for me, oats with almond milk and for snacks I had my usual nuts, fruits and added dairy free yoghurt. Due to my schedule, the hardest part for me when it comes to diet is finding those balanced, convenient meals on the the go. Thankfully, there is always a Tesco Express nearby and one right around the corner from my place of work – so I purchased 3 meals for the day.
1: Rainbow Curry Bowl
2. Kung Fu Bowl
3. Smashin' Pumpkin Falafel Sandwich
Training for a Marathon, I eat quite a lot! A typical day for me involves plenty of carbs or fats so working the diet around my goals was quite straight forward. As 'on the go' meals, I was impressed by the nutritional breakdown of the meals I selected. The Rainbow Curry Bowl and Kung Fu Bowl in particular contained 350 kcal's or less and were low in both sugar and salt.
When it comes to taste, I am a lover of Indian food so the Rainbow Curry bowl was always going to be a hit for me. I was pleasantly surprised as I didn't miss the meat at all – the bhajis and chickpeas where a great alternative. I always thought and previously had been one to say, "but don't you miss the meat?" but I have to admit that I really didn't. It was similar when it came to the Kung Fu Bowl, the tofu was a replacement for the chicken I would usually have, and I came away having enjoyed my lunch.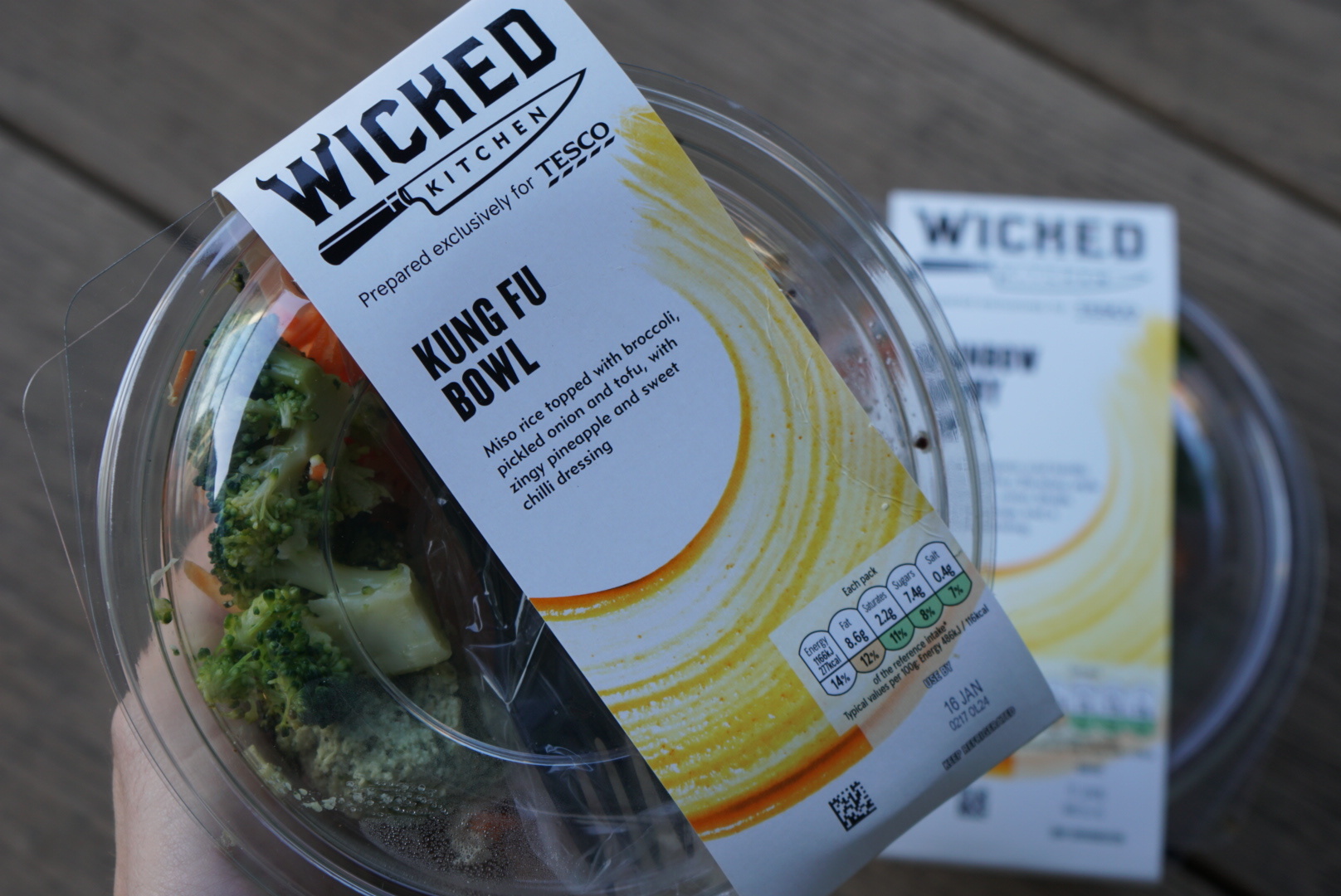 When it comes to post-workout or post-run, I like to refuel with carbs so chose to have the 'Smashin Pumpkin Falafel' Sandwich, which also has 16g protein so great for the protein-hit too! Again, the convenience was key for me as there is nothing worse than preparing a meal starving after a run or a big workout! One thing I really noticed whilst trying these meals is the thought and planning that must have gone in to creating them and making them enjoyable for everyone. The falafel was a different (for me) but great sandwich filler!
Overall, I was really impressed by the Wicked Kitchen Range and I genuinely believe that this introduction is a HUGE step towards making Veganism more accessible. I think it will also help other chains recognise the importance of accommodating for Vegan lifestyles. Yes my diet is not 100% meat-free, but making small changes is a big step in the plant-based direction for me which is personally, a big achievement. Will I eventually go vegetarian or vegan? Who knows, but I am definitely more open to the idea which really does show how this lifestyle is becoming achievable and sustainable. Check out the full WICKED RANGE range by clicking here: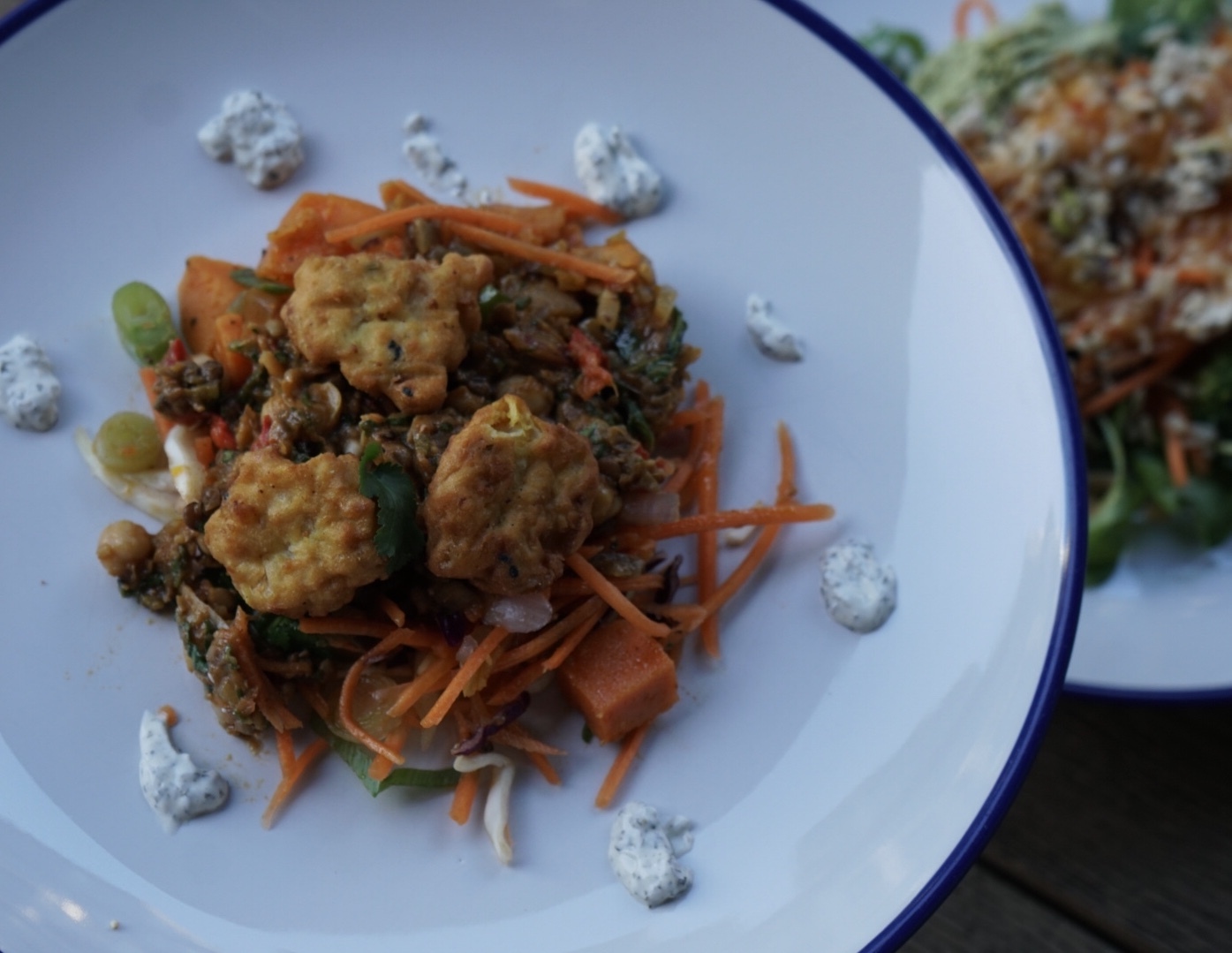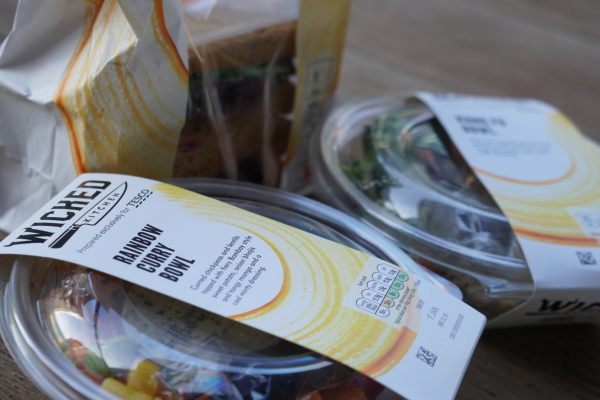 MY DAY AS A VEGAN WITH THE NEW 'WICKED KITCHEN' BY DEREK SARNO IN COLLABORATION WITH TESCO (AD)